CARE
At Wilmot's we make the commitment to make this "a Happy Place" where your child's
needs will be taken care of, in a homely environment and "where work is play and learning is
fun".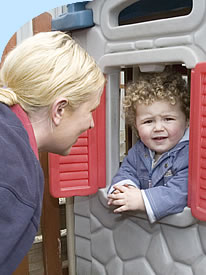 We tailor the care programs very carefully to meet the
needs of the different age groups. To cater for the rapidly
developing needs of each child, we offer care categories to
meet these needs.
We continuously strive to achieve the highest possible standards and to create a friendly and homely atmosphere, where your child will have a home away from home.
We actively encourage parental involvement through a variety of means as set out in our customer care policy.
Wilmot Childcare is an owner managed centre and Rosemarys commitment to each parent is to make this " A Happy Place"
where the welfare , care and development of the child takes precedence over everything else we do .
At Wilmots we want to ensure, that you can go about your busy daily schedule, secure in the knowledge, that your child is receiving as good a care as you yourself would provide.